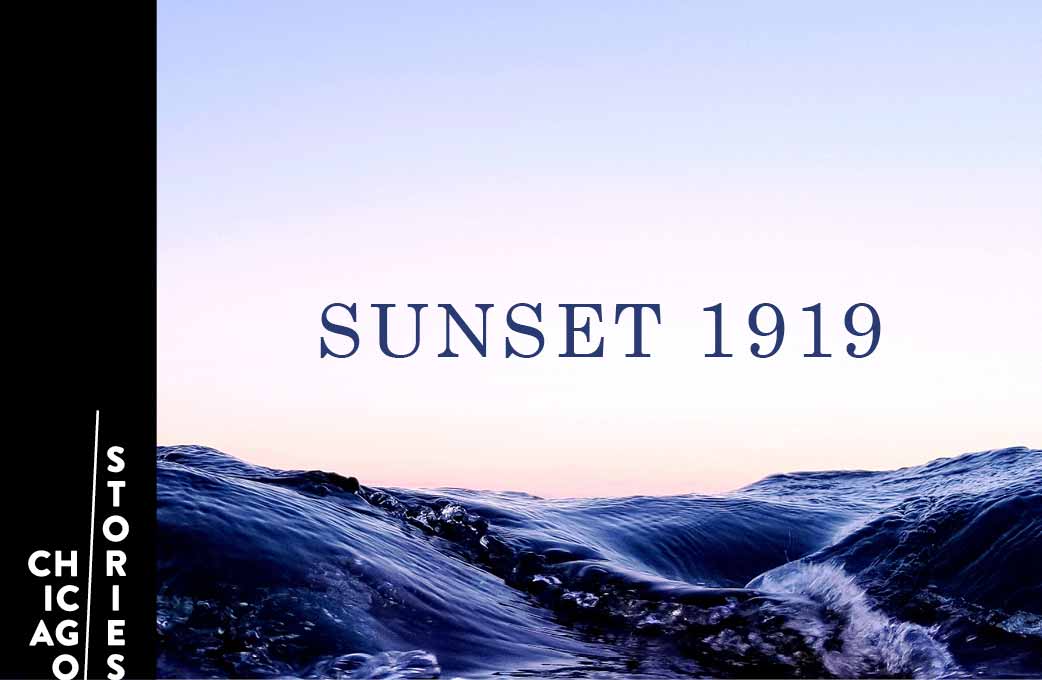 7:30PM, Monday, July 27, 2020
Lookingglass Theatre commemorates the start of the 1919 Chicago race riots, by creating art to honor the fallen. The start of the 1919 Chicago race riots was incited by the tragic murder of Eugene Williams, a Black teenager stoned to death after drifting into a "whites only" section of Lake Michigan while swimming with friends. Sunset 1919 is meant to peacefully honor the lives of Black humans impacted by the deadly racial attacks that swept the nation that summer, the roots of which stretch back across centuries, and the fruits of which we continue to pluck – a moment in an unbroken line.
A spoken word piece performed and penned by Ensemble Member and Mellon Playwright in Residence J. Nicole Brooks. A musical selection from composer and cornetist Ben LaMar Gay. A choreographed movement piece featuring artist Adeoye. Directed by Artistic Associate Wendy Mateo and Lorena Diaz.
CREDITS
Written By J. Nicole Brooks 
Story by Lorena Diaz, Wendy Mateo and J. Nicole Brooks
Featuring Artist Adeoye
Featuring Composer and Cornetist Ben LaMar Gay
Directed by Wendy Mateo and Lorena Diaz
Choreography by Docta Slick
Line Producer: Kareem Bandealy
Director of Photography: JJ Littlefield
Producer: Amy Powell
Editor: Ana Christian
Camera Operator: JJ Littlefield
Sound Operator: Chris LaPorte
Music Supervisor: Kareem Bandealy
Graphic Design: Sarah Stec
Additional Photography: Kareem Bandealy, Docta Slick and Philip R. Smith
Production Assistant Philip R. Smith
A Lookingglass Theatre Company Project