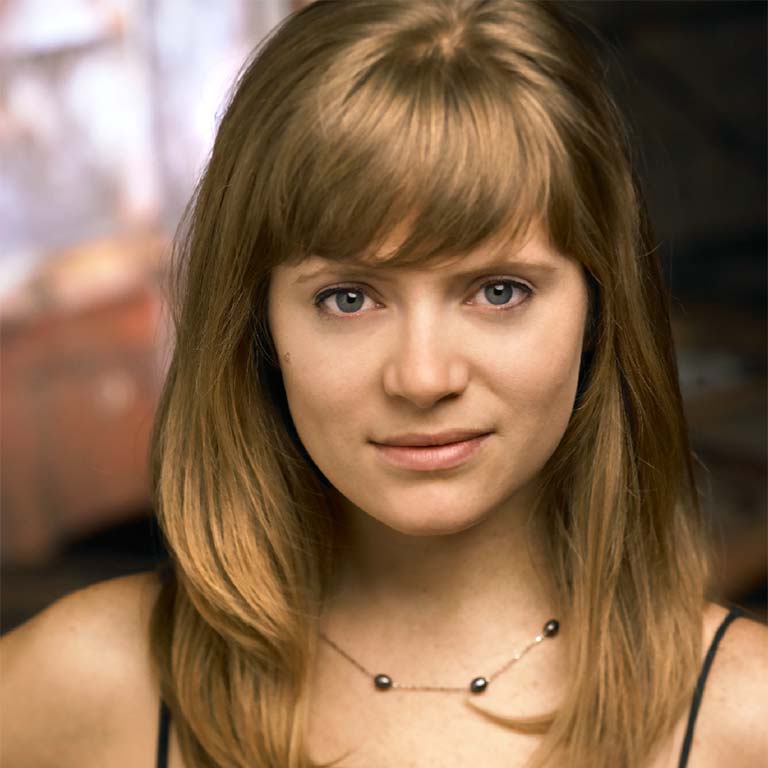 Artistic Associate
Since 2014
Lindsey Noel Whiting most recently appeared at Lookingglass as Mrs. Pennyworth in Mr. And Mrs. Pennyworth. Other Lookingglass credits include Cascabel, The Great Fire, and Icarus. She also performed in Lookingglass Alice at Actors Theatre of Louisville, Syracuse Stage, The Alliance Theatre, The Adrianne Arscht Center for the Performing Arts, The Denver Center for the Performing Arts and right here in Chicago.
You may have also seen Lindsey in The Year I Didn't Go To School (Chicago Children's Theatre), The Snow Queen (Victory Gardens Theater) or Once Upon A Time: The Secret Language of Birds, The Cabinet, Sink, Sank, Sunk, or The Golden Truffle, (Redmoon Theatre). If you've traveled a bit further south, you may have seen her in Dracula or A Christmas Carol (Actors Theatre of Louisville).
Lindsey is a Teaching Artist with Lookingglass and taught physical theatre skills to a great many Summergglass campers.
Lindsey is also an Associate Artist with The Actors Gymnasium, where she has performed in several Winter Circus shows, for which she has written several silly songs on ukulele.
Lindsey holds a B.S. in Theatre Performance from Bradley University. She lives in Lincoln Park with her husband Samuel Taylor and cat named Scipio.
Bio as of 2017
B.S. in Theatre Performance, Bradley University
THEATRE CREDITS

Chicago:

The Year I Didn't Go To School (Chicago Children's Theatre)
The Snow Queen (Victory Gardens Theater)
Once Upon A Time: The Secret Language of Birds, The Cabinet, Sink, Sank, Sunk, The Golden Truffle (Redmoon Theatre)

Regional:

Dracula, A Christmas Carol (Actors Theatre of Louisville)