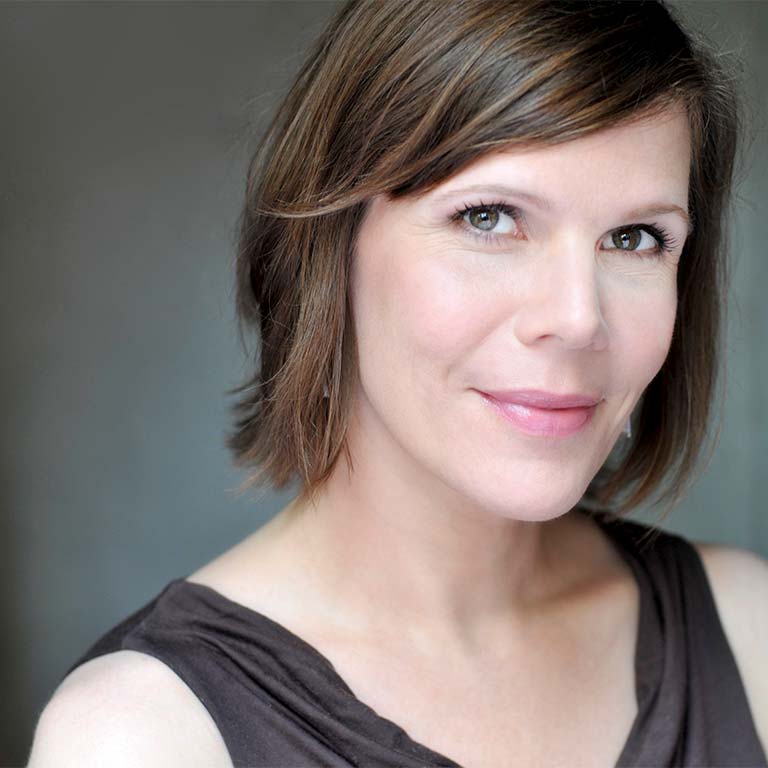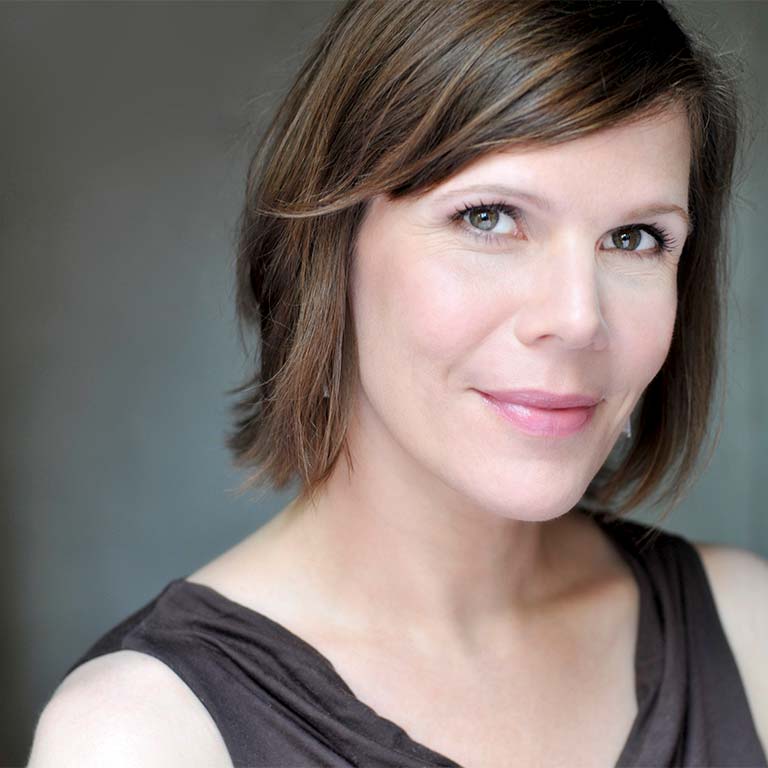 Ensemble Member
Since 1993
Laura Eason is a long-time Lookingglass Ensemble Member and has served the company as a writer, director, actor, literary manager and, for six years, Artistic Director.
Now primarily a writer, Laura is a screenwriter, the author of more than twenty plays, both original work and adaptations, and a musical book writer.
She is an alumna of Piven Theatre Workshop, the Performance Studies Department of Northwestern University, and the WP Playwright's Lab in NYC. She is a member of the Dramatists Guild and WGAE, AEA, SAG, & SDC.
A fourth generation Chicagoan, Laura now lives in Brooklyn with her husband, actor Erik Lochtefeld and their daughter, Ellee. More information about current projects can be found at lauraeason.com.
Performance Studies, Northwestern University
THEATRE CREDITS

ACTING
Broadway:

Metamorphoses (Circle in the Square Theatre)

NYC:

Metamophoses (Lincoln Center for the Performing Arts)
Brooklyn Academy of Music

Chicago:

The Notebooks of Leonardo da Vinci (Goodman Theatre)
Godiva
Steppenwolf Theatre Company

WRITING

Off-Broadway:

Sex with Strangers (Second Stage Theatre)
The Undeniable Sound of Right Now (Rattlestick Playwrights Theater/WP Productions)
Plainfield Ace (Developed by Rattlestick Playwrights Theater)
When the Messenger is Hot (59E59 Theaters)
Lost in the Supermarket (Vital Theatre Company)
The Adventures of Tom Sawyer (New Victory Theatre)

International:

Sex with Strangers (Hampstead Theatre, London; Sidney Theatre, Australia; Blackwing Productions, Buenos Aires)
Remarkable Invisible (Theatre by the Lake, UK)

Chicago:

Sex with Strangers, When the Messenger is Hot, A Tale of Two Cities, Huck Finn (Steppenwolf Theatre Company)
Rewind (Side Project)
Lost Boys in the Ruined City (Theatre Seven of Chicago)
USA-001A (American Theater Company)
Days Like Today (Writers Theatre)
Summerland (Chicago Shakespeare Theater)

Regional:

The Adventures of Tom Sawyer (Hartford Stage, People's Light and Theatre Company, Actors Theatre of Louisville, Kansas City Repertory Theatre, Denver Center for the Performing Arts)
Hans Brinker and the Silver Skates (Arden Theatre Company)
The Vast In-Between (Denver Center for the Performing Arts)
When the Messenger is Hot (Theatre Schmeater)
It Was Fun While It Lasted (City Theatre)
Smitten (Humana Festival/Actors Theatre of Louisville)
City Moms (Women's Project Theater)

FILM CREDITS

Feature film writing debut, developed by and starring Sarah Jessica Parker, is set to film in 2017

TELEVISION CREDITS

House of Cards, writer/producer (2014-2107, Netflix)
Currently adapting Peter Nichols' novel The Rocks

AWARDS

Three Primetime Emmy Award Nominations for Drama Series for House of Cards
WGA Nomination for Outstanding Writing in a Drama Series for House of Cards
Jeff Award for New Adaptation for The Old Curiousity Shop (Co-adapted with Raymond Fox and Heidi Stillman, 2006)
Jeff Award Nomination for Best New Work for Lost Boys in the Ruined City
Barrymore Nomination for Best New Work for Hans Brinker and the Silver Skates
Top Ten Most Produced Plays in America for Sex with Strangers (2015-16 & 2016-17)