Lookingglass Theatre Company is excited to announce the Her Honor Jane Byrne audio play, written and directed by Lookingglass Ensemble Member and Mellon Playwright in Residence J. Nicole Brooks, is now available to listen to on demand! One year ago in March 2020, the play premiered on the Lookingglass stage just five days before we had to close to due to COVID-19. We were devastated, so we are grateful to be able to share this timely and brilliant play adapted to its new audio form widely one year later.
The world premiere audio collaboration aired on WBEZ in November and December to wide acclaim and is now available to listen to on the Lookingglass website for one month only (through May 18, 2021).
Free to listen, donations encouraged.
Chicago is "The City That Works"—but does it work for everybody? It's 1981, the city's simmering pot of neglected problems boils over, and Chicago's first woman mayor is moving into Cabrini-Green. Is this just a P.R. stunt, or will it bring the City together? For the next three weeks, residents, activists, media, the "Machine," and the Mayor herself will collide as the City's raw truths are exposed. Tune in to find out who will come out on top in this bold new work.
From all of us at Lookingglass, thank you for making this radio play adaptation of Her Honor Jane Byrne possible. While our doors are closed we are only able to keep producing new works and serving our community because of the generosity of our donors and patrons. If you are able, please consider making a gift to Lookingglass. Your donation of any size will help us continue the important work of bringing the arts to Chicago. Thank you for your support!
---
This project is supported in part by an award from the National Endowment for the Arts, with additional support from William Blair, the Bayless Family Foundation, Leigh and Henry Bienen, Kathy Byrne, Edgerton Foundation, Mary and Lionel Go, Linda Karn, the Melinda McMullen and Duncan Kime Charitable Trust, Abbie Roth, and Nancia Shawver and Larry Weiner.
Thank you also to the sponsors who generously supported the premiere of Her Honor Jane Byrne on our stage last spring.
Production Sponsor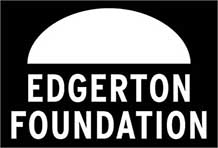 Lead Sponsors
Melinda McMullen and Duncan Kime
Production Support
Leigh and Henry Bienen
Linda Karn
Rachel E. Kraft and Douglas R. Brown
Abbie Roth
---
Additional Info:
LOOKINGGLASS ARTISTS
Lookingglass is an ensemble based company, with a dedicated group of artists composing its roster of Ensemble Members, Artistic Associates, and Teaching Artists.
---
This project is supported in part by the National Endowment for the Arts. To find out more about how National Endowment for the Arts grants impact individuals and communities, visit www.arts.gov
An earlier version of Her Honor Jane Byrne was produced for the stage at Lookingglass Theatre Company, March 2020. Information about that production, along with the original creative team, can be found here.