Life Sucks
Life Sucks
September 9–November 6, 2016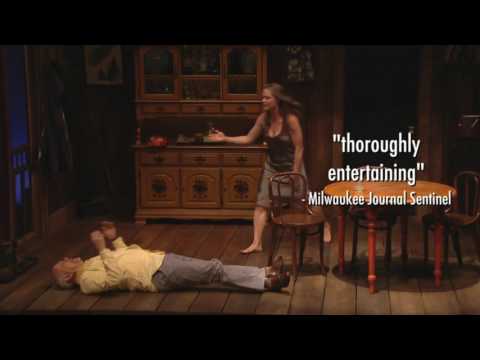 A group of old friends, ex-lovers, estranged in-laws, and lifelong enemies gather to grapple with life's thorniest questions—and each other.
What could possibly go wrong?
Incurably lustful and lonely, hapless and hopeful, these seven souls collide and stumble their way towards a new understanding that LIFE SUCKS! Or does it?
From the mind of Aaron Posner, author of Stupid F*#king Bird, comes this brash and revelatory reworking of Chekhov's Uncle Vanya. Never has unhappiness been so much fun.
ARTISTS
Written by Aaron Posner
Directed by Ensemble Member Andrew White
Reviews
"Highly Recommended"
"A cast of seven exceptional actors"
–Chicago Sun-Times
"★★★★"
"Hugely enjoyable" – Chicago Tribune
DETAILS
Runs September 9 – November 6, 2016
Venue Water Tower Water Works
Run Time 2 hours and 15 minutes, including one 15-minute intermission
Recommended for ages 13+. Contains adult language and sexual content.
Groups of 8 or more save up to 20%. Email groupsales@lookingglasstheatre.org or call 773.477.9257 x125 for details.
Lead Producer's Circle Members
Leigh and Henry Bienen
Producer's Circle Members
Lee and Sandy Golub