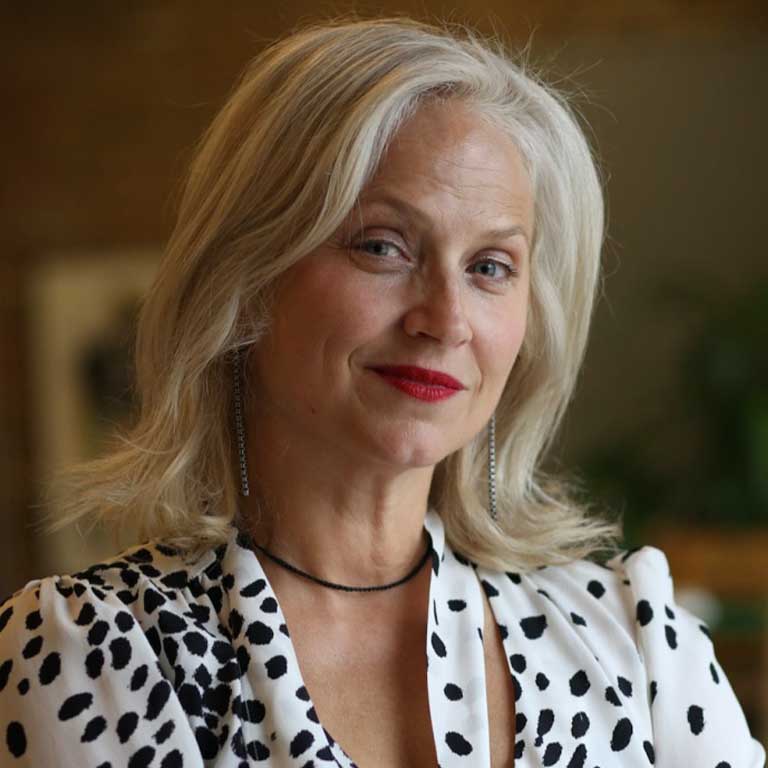 Michelle Hayward is the founder and CEO of Bluedog, a purpose-driven business strategy, innovation and design consultancy. Michelle is a 20-year strategy veteran whose insights drawn by being in constant conversation with business leaders in high-growth companies around the globe. Her keen listening lens enables a deep understanding of what shapes and disrupts businesses and lends itself to provocative thinking and non-linear approaches to solving for growth.
With a long-standing focus on intentional culture building, Bluedog was honored to be named among the best by Crain's Chicago Best Places to Work in 2018 and 2019. Michelle believes in cultural best practices and that brand reputation and management are of paramount importance. In 2019, Michelle was named by Conscious Business Media one of the Top Conscious Business Leaders in the U.S.
Active in the arts, Michelle joined the board of Everwood Farmstead in 2014 and is a member of the Artist Retreat and Awards committees. She is a founding member of the Marketing Board of Advisors for Michigan State University.
A graduate of The Kellogg School of Management's Chief Marketing Officer program, Michelle engages in ongoing programming through the university. She earned dual degrees from Michigan State University and graduated from the Tuck WEBENC executive education program at Dartmouth.