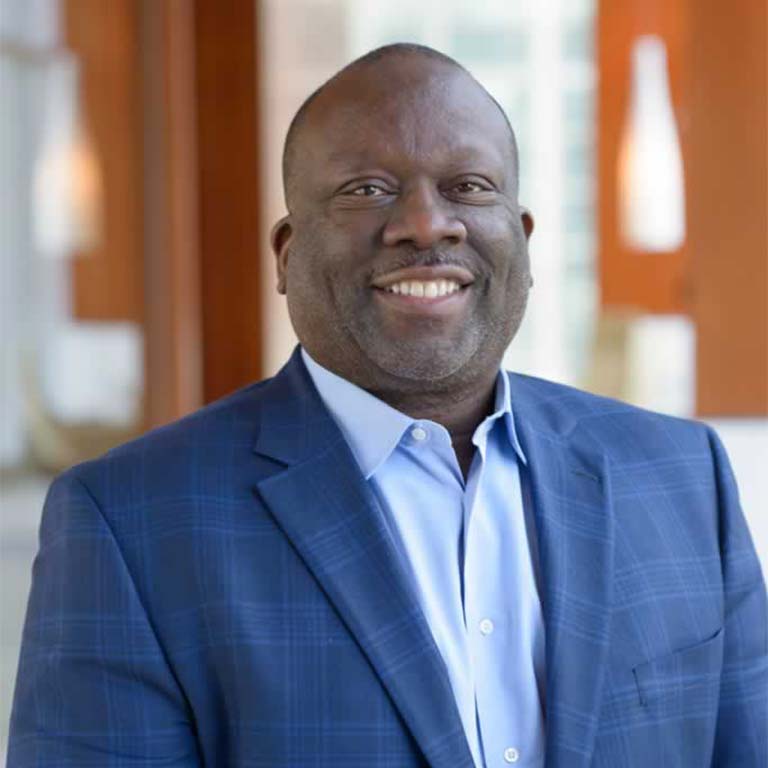 Past: Board Vice President
Past: gglassquerade Co-Chair
Board Member Since 2014
Executive Vice President, Office of the Chairman
Mesirow Financial
Lester Coney serves as executive vice president in Mesirow Financial's Office of the Chairman. He is responsible for originating and nurturing new business opportunities, and expanding and maintaining client relationships across the firm's investment management, insurance, global markets and consulting divisions.
As a civic leader, Les has been actively involved in many organizations in support of the arts, civic betterment, and minority and ethnic issues. He is a trustee for many organizations including the Art Institute of Chicago, Columbia College Chicago and was named a life trustee for the Goodman Theatre. Les is a board member of the Abraham Lincoln Presidential Library Foundation, the League of Chicago Theatres, the Arts Alliance Illinois and serves on the board of governors of the School of the Art Institute of Chicago. He is a member of the presidential advisory committee for the John F. Kennedy Center for the Performing Arts, is a founding chairman of Congo Square Theatre Company, and currently serves as Illinois board president of Wade's World Foundation.
Les was recently named the Happiness Club 2013 Honoree for his longstanding support of the Happiness Club and his contributions to the arts. In 2012, he was honored by the Chicago Area Morehouse Alumni Association for his contributions to the Chicago arts community and by the Chicago Area Council of the Boy Scouts of America for his contributions and leadership in creating alternative programs for Chicago's youth. He was also honored by Kohl Children's Museum for his continued efforts to connect communities and received the 2012 MVP Award from the Wade's World Foundation. In 2011 he received N'Digo Foundation's 2011 N'Corporate award and the 100 Club of Chicago and Apparel Industry Board's 2011 Philanthropic Leadership Award. He's the recipient of the 2008 Spirit of Achievement Award from Loretto Hospital, the 2007 Executive Leader Award from the Association of Fundraising Professionals Chicago, the 2007 King Legacy Award from Dr. Martin Luther King, Jr. Boys and Girls Club of Chicago, and was awarded for Leadership in the Arts by the Arts and Business Council of Chicago in 2006.
Les earned a B.S. degree from George Williams University. He currently resides in the West Loop neighborhood of Chicago.