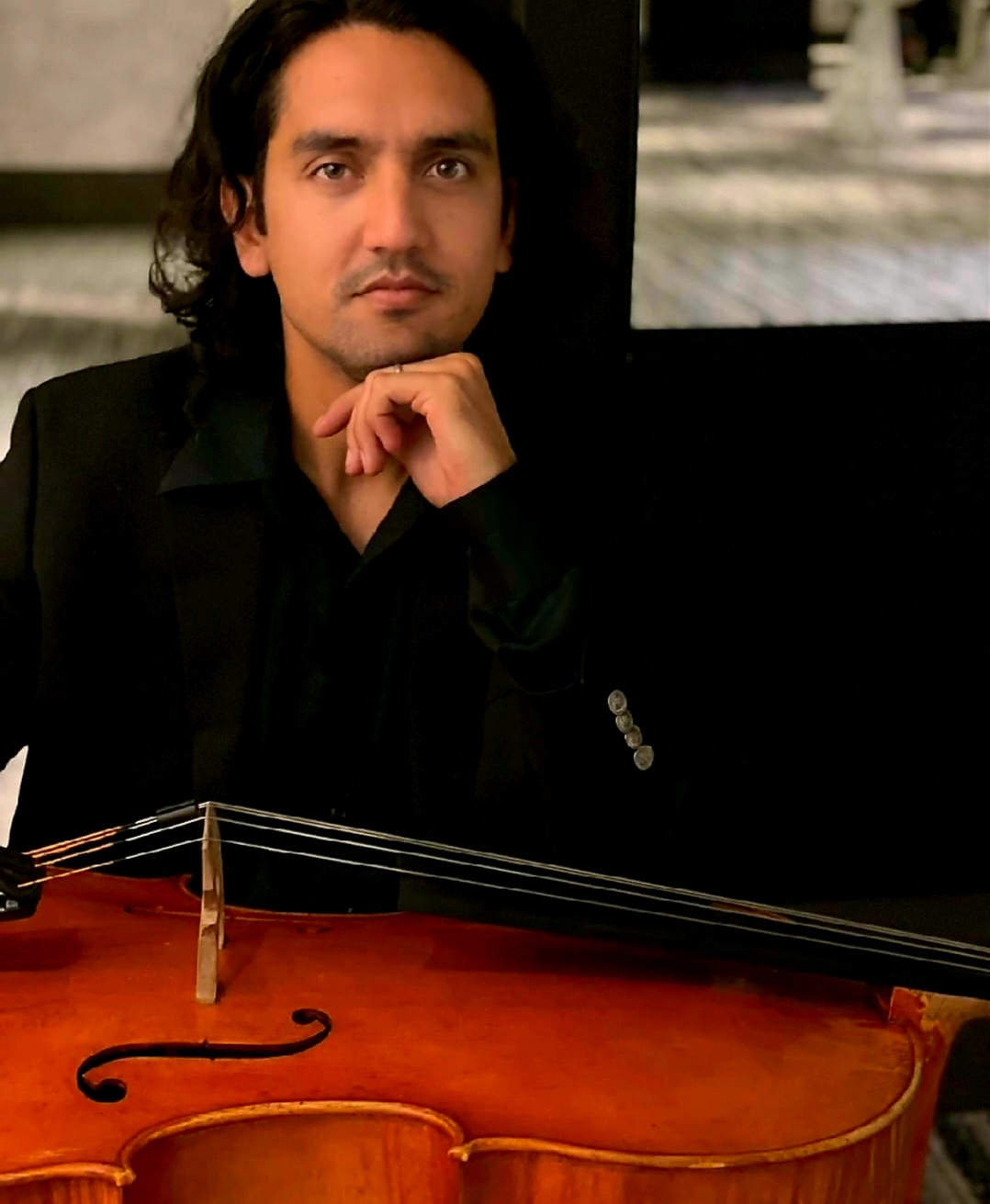 Juan Horie (he/him/his) (Cellist) comes back to The Steadfast Tin Soldier after being part of it in 2019. He has also worked with Teatro Vista in The Abuelas. Juan is a Venezuelan/American cellist who was trained in Venezuela's SISTEMA. While studying in UNEARTE and Conservatorio Simon Bolivar, he was a member of the Teresa Carreño Youth Symphony Orchestra, and Simón Bolívar Baroque Orchestra. His international engagements as member of the Teresa Carreño Youth Symphony Orchestra include playing at the Beethoven Fest, Salzburg Festspiele, Teatro Alla Scala of Milan, Berlin Philharmonie, Queen Elizabeth Hall, Concertgebouw in Amsterdam. In 2015, he won a chair in the cello section of the Teresa Carreño Symphony Orchestra.  
Juan relocated to Chicago in 2017 where he is an avid performer of new music, a member of the renowned Ensemble Dal Niente, and is paired with violist Sixto Franco to form the Quijote Duo, a Viola-Cello duo that is gaining traction in the new music scene. Juan is also a member of Fifth Wave Collective. In October of 2022, he began performing at Symphony Center with members of the Chicago Symphony, in the first MusicNow series concert of the season. 
A firm believer and activist of social change through music, he serves as a board member for Chicago Arts and Music Project (CAMP), and teaches cello at Midwest Young Artist Conservatory in the Young Music Scholars Program.