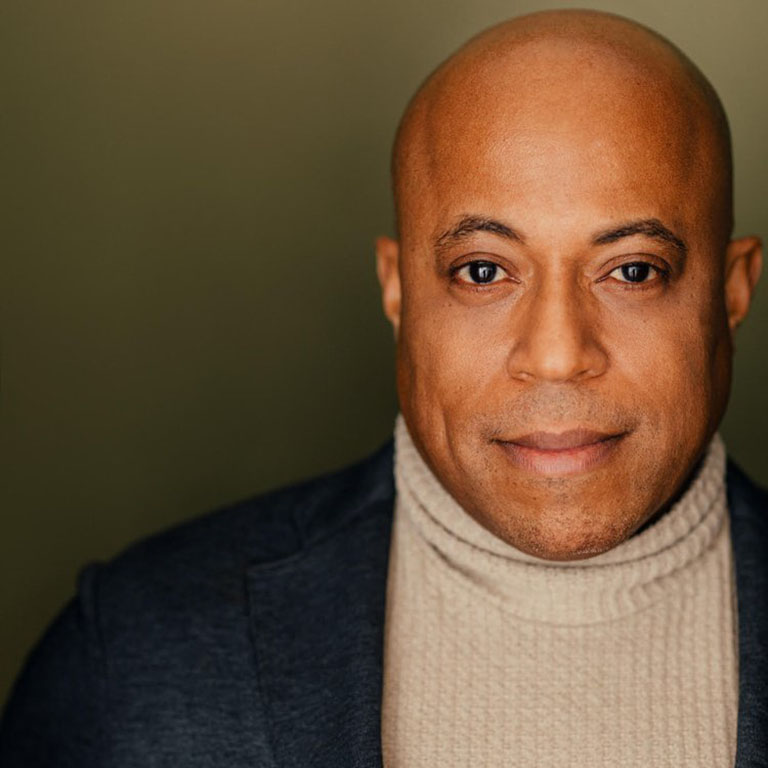 Actor, producer, and director who served as Congo Square Theatre's Associate Artistic Director for two years alongside founding AD Derrick Sanders followed by taking on the role of Artistic Director for three years. During this time the company continued to be recognized for delivering tight blazing hot productions of new works as well as the classics. In addition to producing CST's seasonal Black Nativity, The Colored Museum, and Bulrusher, Daniel directed the mid-West Premiere of What I Learned In Paris, King Hedley II, the world premiere of Brothers of the Dust, as well as Walter Mosely's Fall of Heaven.  CST also began a more focused effort to expand its brand into the community by launching the multi-disciplinary Festival on the Square and Jambalaya Series. As an ensemble member, Daniel was a part of the original CST cast of Lydia Diamond's Stickfly as well as  Joe Turner's Come and Gone, and The Talented Tenth. 
At Baltimore Center Stage, Daniel was on staff for three years as Associate Producer/Director of Community Programs launching and producing their Mobile Unit, whose mission is to overcome economic, cultural, and geographic boundaries to deliver theater to Baltimore's most diverse audiences. At BSC he produced/directed Endgame, Twelfth Night, and Antigone for BCS's Mobile Unit and directed A Wonder in My Soul for their mainstage.
He is geeked to come back to his artistic home at Congo Square Theatre where he is an ensemble member and served 3 years as artistic director.
He's coming off of directing How To Catch Creation at Geva Theater and will be directing the world premiere production of ABCD by May Treuhaft-Ali at Barrington Stages this summer.
Other Congo Square Theatre producing/directing credits include What I Learned in Paris, Brothers of the Dust (2012 ATCA New play Award, BTAA for Best Play), which he helped develop, The Fall of Heaven, King Hedley II (BTAA for Best Ensemble, Best Director) Producing credits include The Nativity at Goodman Theatre, The Colored Museum, Bulrusher and staged readings for Congo Square's Summer Reading Series, Legacy Festival, and Festival on the Square. Daniel is also an established performer with extensive acting experience, most last featured in Lydia Diamond's Toni Stone at Roundabout Theater in NYC. Daniel is a member of SDC, AEA, AFTRA/SAG.