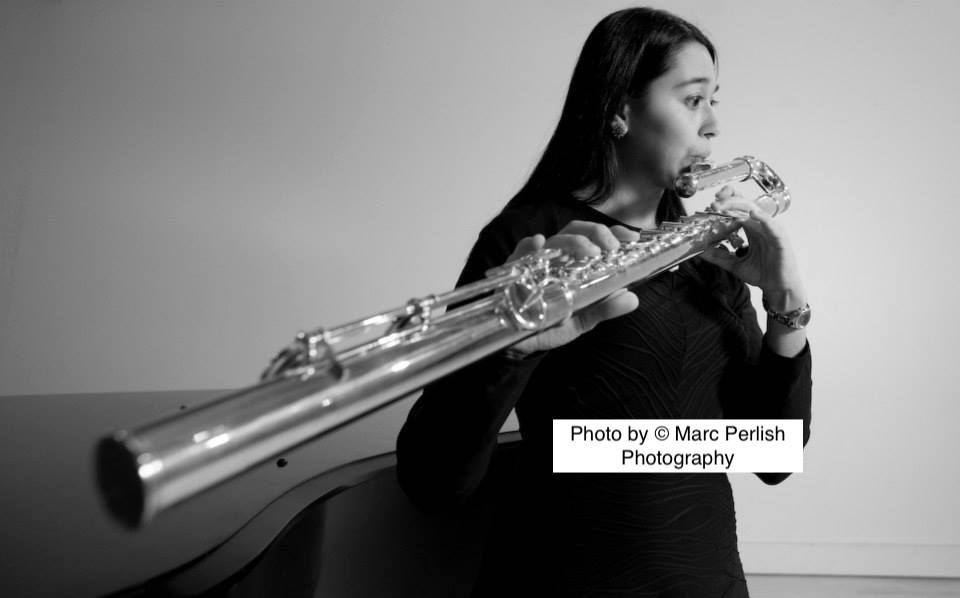 Dalia Chin (she/her/hers) (Flutist) Born in Costa Rica, currently calling Chicago home. A sound explorer who primarily uses flutes for explorations to intuitively create music. 
Chin believes in forging deep connections between herself, collaborators, and the audience, often inviting community participation in the creation of her work.  
Collaboration and aesthetic variety form the foundation of Dalia as a soloist and chamber musician. Notable collaborations with composers include Julio Estrada, Stratis Minakakis, Bethany Younge, Mesias Maiguashca, Pablo Santiago Chin. As a chamber musician Dalia is a founding member of Fonema Ensemble and has performed as a guest with Eighth Blackbird, Fifth House, Fulcrum Point and Unsupervise, most recent theater work includes Sweeney Todd with Kokandy productions.  
After a comprehensive arts education as a child studying visual art, dance, theater and music, Dalia received music degrees from University of Costa Rica, Florida State University, and DePaul University studying with Maria Luisa Meneses, Eva Amsler, and Mary Stolper.