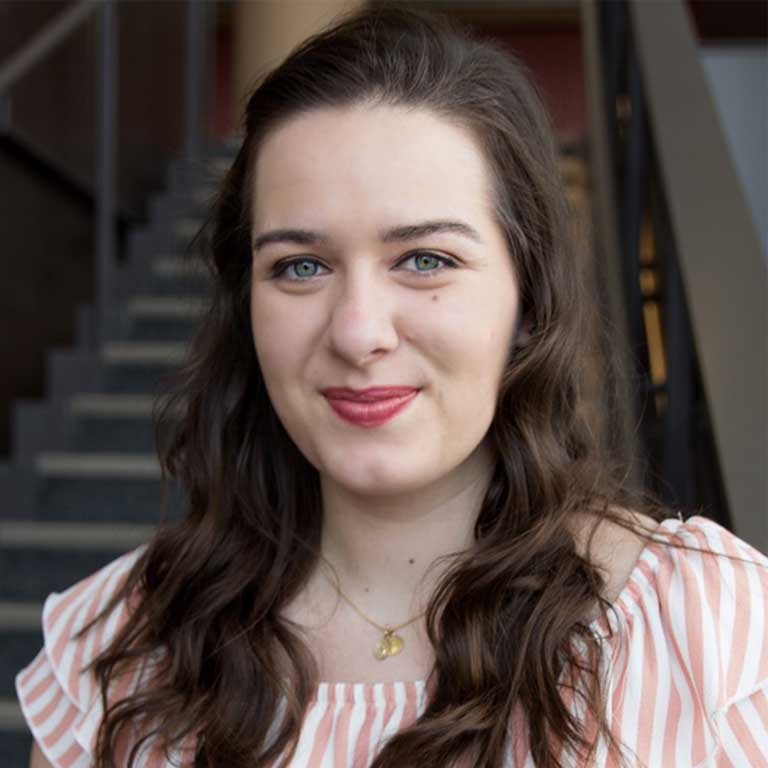 Associates Board Member Since 2019
Nonprofit Account Manager
Big Buzz Idea Group
Amanda Wilson (she/her/hers) is a nonprofit account manager at Big Buzz Idea Group, a management company that helps nonprofits focus on their missions and maximize their impact.
A lover of theatre, Amanda has worked extensively both on stage, backstage, and in theatre administration. Her love for the arts led Amanda to pursue her BFA in Design & Production – Stage Management from the University of Michigan. Wanting to combine her passion for theatre with nonprofit work, Amanda then received her MS in Leadership for Creative Enterprises from Northwestern University. While living in Chicago, she is also the business manager of the Asheville Performing Arts Academy in Asheville, NC.
While she's no longer working in theatre, Amanda is excited to be able to still actively participate in the arts by being a part of the Lookingglass Associate's Board. When not in the theatre, you can find Amanda watching Wolverine football, spending time in Northern Michigan, trying new hobbies, and exploring local bookstores.