Mr. and Mrs. Pennyworth
World Premiere: Mr. and Mrs. Pennyworth
December 7, 2016–February 19, 2017

"EXTRAORDINARY visuals" "… These are two quite special performances, in a world that is similarly THEATRICAL AND DISTINCTIVE."
 – Chicago Tribune
"COMPELLING…a lovely world premiere" – Newcity Stage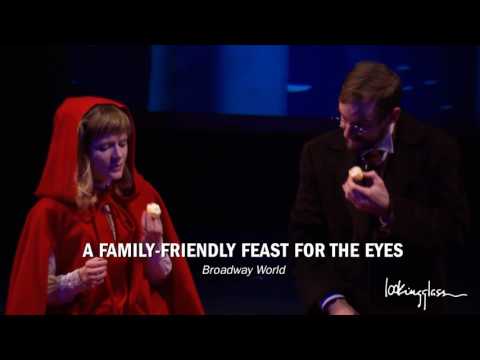 Traveling storytellers Mr. and Mrs. Pennyworth captivate audiences with spell-binding tales. But one day, The Big Bad Wolf mysteriously dies before his story is complete. Fairytales disappear from the pages, characters are utterly forgotten, and Mr. and Mrs. Pennyworth must journey through the stories to restore order before they are lost forever.
Written and directed by Ensemble Member Doug Hara, this world-premiere weaves an exceptional story of adventure, love, and unexpected endings. Influenced by Neil Gaiman and other fantasy writers, Mr. and Mrs. Pennyworth is brought to life through the wondrous puppetry of Blair Thomas and reveals the transformational power of storytelling.
.
ARTISTS
Written and Directed by Ensemble Member
Doug Hara
Puppetry by Blair Thomas
Shadow Puppetry by Drew Dir, Sarah Fornace and Julia Miller for Manual Cinema Studios 
DETAILS
Runs December 7, 2016 - February 19, 2017
Venue Water Tower Water Works
Recommended for ages 8+
To learn more about the performance, visit our Know Before You Go page.
Groups of 8 or more save up to 20%. Email groupsales@lookingglasstheatre.org or call 773.477.9257 x125 for details.
Production Sponsors
Allstate is the Production Sponsor and proud supporter of the matinee program for Mr. and Mrs. Pennyworth.
Elizabeth F. Cheney Foundation
The Mindy Chapman Memorial Fund
Producer's Circle

Abbie Helen Roth and Sandra Gladstone Roth
Opening Night Sponsor