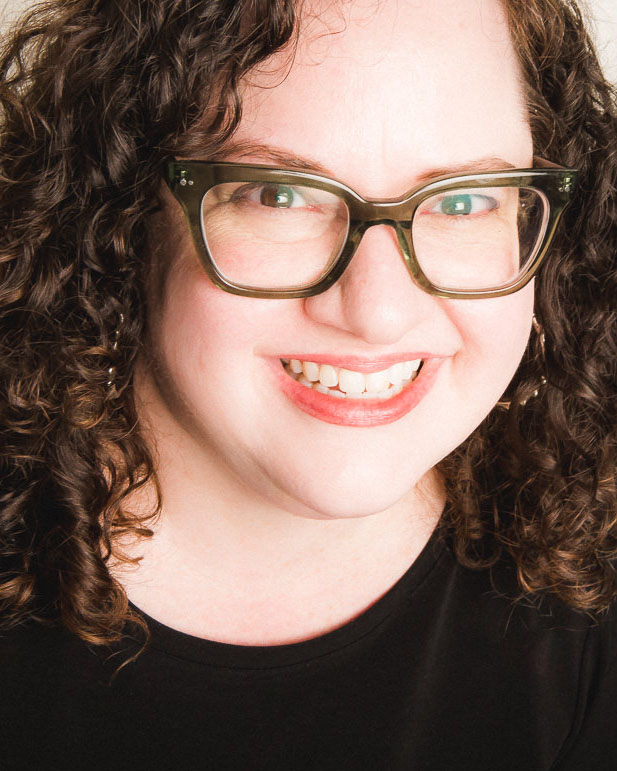 Executive Director
Executive Committee Member
Since 2018
Executive Director
Rachel L. Fink (she/hers) has served as Lookingglass Theatre Company's Executive Director since 2018, and along with a dedicated staff and Board has led Lookingglass through the tumultuous past few years from shutdown to rebuilding and reemergence.
A strong advocate of leadership development and cultural policy, she previously was the Managing Director of Theatre Bay Area, serving more than 300 theatres and 2,000 artists across the San Francisco Bay Area.
Prior to her time at Theatre Bay Area, Rachel spent 16 years at Berkeley Repertory Theatre where she founded and grew the School of Theatre into a nationally-recognized learning hub which incubated programs exploring global citizenry, active advocacy, professional development, arts skill-building, leadership training, and community engagement – all using the lens of theatre. These programs served over tens of thousands of students (ages 5-adult) annually throughout Northern California and included tuition-based arts training; a teen-driven engagement and arts advocacy program; and on-going staff development and audience engagement intensives, including yearlong fellowships.
Rachel has held professional distinctions including selection as a Fellow at the Civic Leadership Academy at the University of Chicago / Harris School of Public Policy, the US delegate for the British Council's Cultural Leadership International Programme, as a member of the American Express/Aspen Institute Fellowship for Emerging Nonprofit Leaders inaugural class, and as a 2016 artEquity facilitator cohort member. She is a League of Chicago Theatres board member, has served on the board of Theatre Bay Area, and has planned numerous national professional convenings for emerging arts leaders.
She has spoken on conference panels for Theatre Communications Group (TCG) and TBA and served on grant review panels for the National Endowment for the Arts and TCG. She was also recognized for her regional work as a 2013 "Face of Theatre Bay Area," and alongside Lookingglass Artistic Director Heidi Stillman, was recognized as New City Stages' 50 Players in 2022.
Earlier in her career, Rachel was also the managing director of the Yale Cabaret and worked at theatres across the United States including the Yale Repertory Theatre, International Festival of Arts & Ideas, Long Wharf Theatre, Lyric Opera Cleveland, and the Cleveland Play House. Rachel holds a BA in Theatre Arts from Case Western Reserve University and an MFA in Theater Management from the Yale School of Drama.