Does your child love creating their own version of familiar stories? TaleChasers is perfect for kids who love telling stories in their own unique way, from myths to legends to fables! Each week, kids will learn how to develop their actor's toolkit – using their bodies, voices and imaginations – to create stories. At the end of the session, family and friends are invited to watch their "informance" (informal performance) with a sharing of their favorite story!
Fall 2019: Aesop's Fables
Winter 2020: Anansi Stories
Spring 2020: Fairy Tales
All classes, including the end-of-session informance, take place at Fourth Presbyterian Church.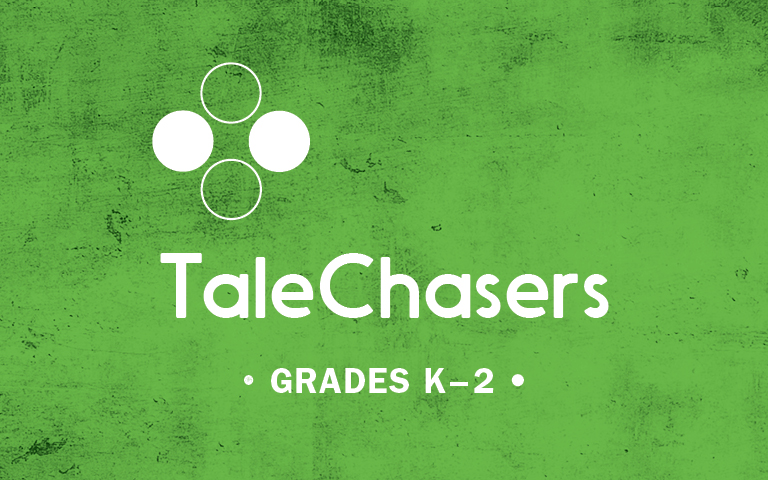 Program Length

8-10 Weeks (Once a week)

Class Time

10AM-11AM

Days Offered

 Saturdays

Tuition

 $170

Location

 126 E. Chestnut

Grade Level

Grades K – 2
2019-20 Studio Calendar
Fall 2019: September 21-November 23, 2019
Winter 2020: January 11-March 14, 2020
Spring 2020: April 18-June 6, 2020
Multiple Registration Discount:
Receive 10% off each additional registration
Season Subscribers:
Receive 10% off registration
Scholarship and Payment Plans:
Contact us regarding details for payment plans and scholarships at education@lookingglasstheatre.org or 773.477.9257 x193.
For further details about Studio Class policies, please go to the FAQ