SPINNINGGLASS ENSEMBLE
GRADES 6-8
Members of the Spinningglass ensemble work collaboratively on Lookingglass scripts as they study techniques of ensemble theatre. Students in grades 6 – 8 incorporate Lookingglass core values (invention, transformation and collaboration) into their process of creating an original play. Each session, students will adapt a Lookingglass story:
Fall 2019: The Little Prince
Winter 2020: The Odyssey
Spring 2020: Alice in Wonderland
Weekly class includes warm-ups and skill-based theatre games and exercises, and often includes exploring Lookingglass Theatre's multi-disciplinary approach (including at times, physical theatre, visual art, etc.). Additionally, students also write, improvise, create, and rehearse their original scripts. On the last day of class, family and friends are invited to watch the "informance" (informal performance) featuring the students' original work!
Saturday classes will take place at Fourth Presbyterian Church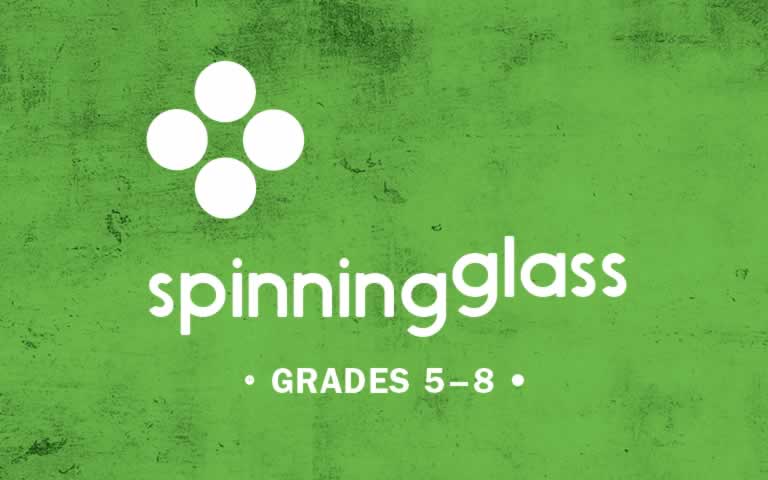 Program Length 8-10 weeks (Once a week)
Class Time: 11:15AM-12:30PM
Days Offered Saturdays
Tuition $200
Location 126 E Chestnut
Grade Level Grades 6 – 8
2019-20 Studio Calendar
Fall 2019:
Thursdays, September 19-November 21, 2019
Saturdays, September 21-November 23, 2019
Winter 2020: January 11-March 14, 2020
Spring 2020: April 18-June 6, 2020
Multiple Registration Discount:
Receive 10% off each additional registration
Season Subscribers:
Receive 10% off registration
Scholarship and Payment Plans:
Contact us regarding details for payment plans and scholarships at education@lookingglasstheatre.org or 773.477.9257 x193.
For further details about Studio Class policies, please check out ourFAQpage