Explore the world around you in our Wondergglass Camp (formerly Arts Quest)! Campers delve into the theatre arts through daily classes in storytelling, music, and art, with introductions to our signature physical theatre style. We explore Chicago's most exciting cultural destinations during our field trips, and we host a special guest artist each session. When we're not out and about in the city, we use dedicated rehearsal time to create an original piece of theatre, which we perform live on stage at the end of the session. This camp is perfect for the artistic adventure seeker in your life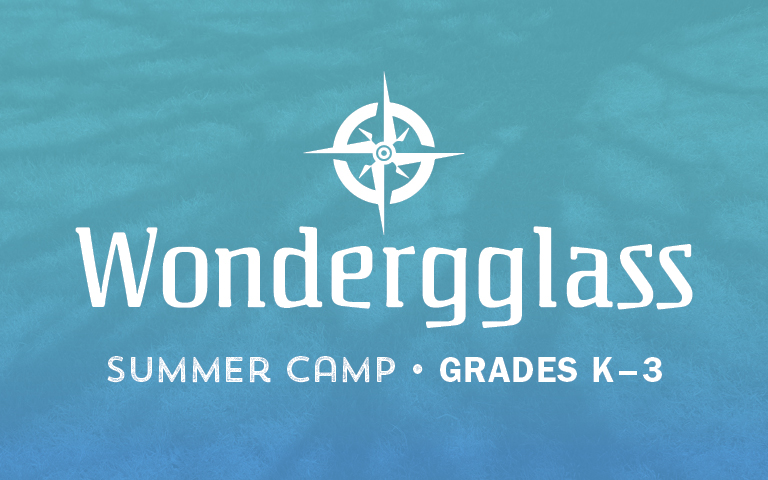 Ages Entering Grades K-3
Tuition $685 per Session
Dates Sessions beginning 7/13, 7/27, & 8/10
Length 2 Weeks per Session
Days Monday – Friday
Time 9AM – 2:45PM
Location 350 East South Water Street (GEMS World Academy Chicago)
2020 SESSION DATES AND THEMES
Session 1: Curious Chicago
$685
July 13-24, 2020
Discover what it means to be a true Chicagoan from one end of the city to the other, past present and future? Awaken and deepen curiosity for the arts and the city we call home. Students will tour Wrigley Field, and hop on a trolley for more on the go adventures. Investigate the stories of the city to inspire a story of their own.
Session 2: Secret Worlds
$685
July 27-August 7, 2020
Discover the secrets of the sea and sky! With trips to Adler Planetarium and the Shedd Aquarium, the final frontier is just the beginning for these young artists. Whether they set sail or blast off, performers will create an epic voyage inspired by the world unknown.
Session 3: StorySeekers
$685
August 10-21, 2020
From legends to fairy tales, to fantasy to sci-fi, your young artists will go on an epic journey this summer! Unearth history's mysteries at the Field Museum and set sail on great Lake Michigan. Each adventure will inspire a genre breaking story performed on our castle in Michigan Avenue.
Wondergglass meets Monday through Friday, from 9AM-2:45PM. The maximum enrollment for any given Wondergglass session is 30 students. Each session, students are split into two groups, according to grade level— the exact number of students in each group will differ according to session size. If you know a fellow Wondergglass camper, and would like the students to be grouped together, you are welcome to submit a friend request, either by indicating your request during camp registration, or by calling our office at 773.477.9257 x193. While we always strive to group campers together, we cannot guarantee that every friend request will be honored, due to group size and entering grade level of other campers.
Our Wondergglass staff includes two full day teaching artists, three specialists (music, storytelling, and visual art), and two full time college interns. At any given time during the camp day, 2-3 adults are assigned to each group of campers. Over the course of each two week session, our Wondergglass staff – guided by the ideas and interests of our campers – create an original piece of theatre surrounding the session's theme! If you're interested in what an average day of Wondergglass might look like, please see the sample schedule below!
Full Group Rehearsal Day
8:40AM-9AM: Drop Off
9AM-9:15AM: Assembly
9:15AM-10AM: Class 1 (Art)
10AM-10:45AM: Class 2 (Storytelling)
10:45AM-11:30AM: Class 3 (Music)
11:30AM-12:15PM: Lunch / Free Play
12:15PM-2:30PM: Full Group Rehearsal
2:30PM-2:45PM: Clean Up / Walk to Pick Up
2:45PM-3PM: Pick Up
DISCOUNTS & FINANCIAL AID
Returning Camper
Receive 15% off initial registration during first month of registration
Season Subscribers
Receive $20 off registration
Multiple Registrations
Receive 10% off registration for each additional registration
For more camp discount details, please visit our FAQ page.
Summer Camp Video Recording
Flash drives containing a digital video file of your camper's performance will be available for purchase at theater on the day of. If you would like to order one after that time, please call 773.477.9257 x193
Payment Plans
Payment plans are available upon request. We require a minimum deposit of $100 per session. If you wish to register for camp and utilize a payment plan, please call the the Education department at 773.477.9257 X 193.
Scholarships & Financial Aid
The Summer Camp 2020 Scholarship Application is now open. To complete the application please fill out this online form.  Please be prepared to submit proof of income in the form of a tax return or recent pay stubs, via an upload link in the form (for Google account users) or send via email to education@lookingglasstheatre.org. If contributing individuals of the household are receiving unemployment or disability, please feel free to include any documentation you might have access to, or include this information in the Statement of Need section of the form in lieu of a tax return or pay stub.
Application Open: 2/11/2020
Application Due: 3/20/2020
Application Notifications: 4/11/2020 onward
Applications received after the due date are reviewed on a rolling basis, subject to availability. For questions and inquires please contact education@lookingglasstheatre.org or 773.477.9257 x 193.