We keep our Summerglass campers moving as they take daily classes in physical theatre and acting! Mornings are dedicated to learning how to effectively tell stories through the art of physical theatre. Depending on the instructor, physical theatre skills may include tumbling, juggling, shadow puppetry, clowning, circus skills, and more! During afternoon classes, campers learn to use their actors' tools – body, mind and voice- as they create an original adaptation of a Lookingglass play. At the end of each session, campers share their unique performance with friends and family live on stage.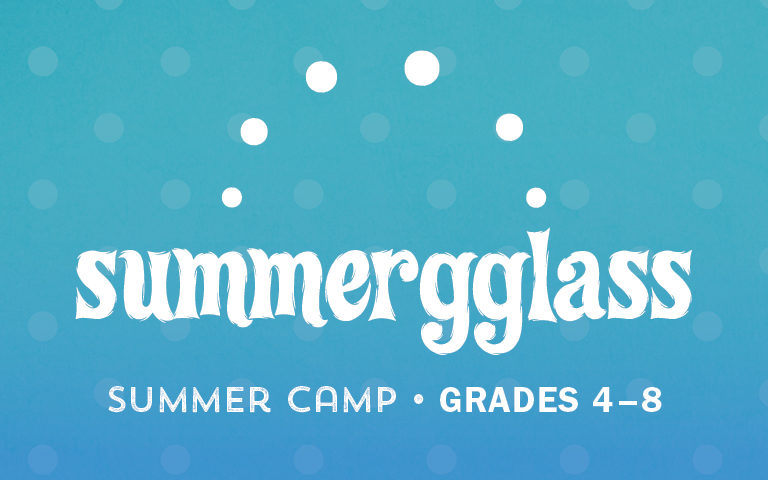 Ages Entering Grades 4-8
Tuition $675 per Session
Dates 2019 sessions begin 6/17, 7/1, 7/15, 7/29, &  8/12
Length 2 Weeks per Session
Days Monday – Friday
Time 9AM – 3PM
Location Fourth Presbyterian Gratz Center at 126 E Chestnut
2019 SESSION DATES AND THEMES
Session I: Around the World in 80 Days
$675
June 17-28, 2019
Travel the world by steamer, train, ferry and elephant as Summergglass Session I travels Around The World in 80 Days. Will we make it back to London in time?
Session II: Peter Pan (Sold Out)
$607.50 (prorated for no camp July 4)
July 1-12, 2019
Discover your own Neverland, complete with Tinkerbell, the Lost Boys, mermaids, and pirates in Summergglass Session II as we chase our own shadows in J.M. Barrie's Peter Pan.
Session III: Little Prince
$675
July 15-26, 2019
Embrace the fantastical in Summergglass Session III as we soar from planet to planet through Antoine de Saint-Exupéry's beloved French Novella The Little Prince
Session IV: Alice in Wonderland
$675
July 29-August 9, 2019
Tumble down the rabbit hole and create a world beyond imagination with Summergglass Session IV as we unearth the magic from Lewis Carroll's acclaimed novel Alice in Wonderland.
Session V: Odyssey Adventures (Sold Out)
$675
August 12-23, 2019
Outsmart the Cyclops and voyage on the high seas with Summergglass Session V as we make history with Homer's celebrated poem The Odyssey.
Summergglass meets Monday through Friday, from 9AM – 3PM. The maximum enrollment for any given Summergglass session is 40 students. Each session, students are divided into two groups, according to grade level—the exact number of students in each group will differ according to session size. If you know a fellow Summergglass camper, and would like the students to be grouped together, you are welcome to submit a friend request, either by indicating your request during camp registration, or by calling our office at 773.477.9257 x193. While we always strive to group campers together, we cannot guarantee that every friend request will be honored, due to group size and entering grad level of other campers.
Pick-up and drop-off will occur on the south side of Fourth Presbyterian Church's Gratz Center, which is located at 126 E Chestnut St. Lookingglass staff will meet Summergglass campers at their cars, and walk students to join the rest of the camp group, so that parents may remain in their cars. Parents are welcome to turn on their hazard lights while children unload. Our staff members will wear Lookingglass shirts for easy identification.
Our Summergglass staff includes two morning physical theatre teaching artists, two afternoon drama instructors, and two college interns. At any given time during the camp day, 2-3 adults are assigned to each group of campers. Over the course of each two week session, the Summergglass campers – with the guidance and support of our Summergglass staff – write, create, and perform an original adaptation of the session's story! If you would like to learn more about our daily routine, please see the sample schedule below!
8:40AM – 9AM: Drop off at Fourth Presbyterian
9:10AM – 9:30AM: All Group Warm Up & Ensemble Building Activities
9:30AM – 9:40AM: Bathroom/Snack Break
9:40AM – 10:40AM: Physical Workshop 1
10:40AM – 10:50AM: Bathroom/Snack Break
10:50AM – 11:50AM: Physical Workshop 2
11:50AM – 12PM: Pre-lunch Transition
12PM – 12:45PM: Lunch/Free Play in Park
12:45PM – 12:55PM: Lunch Clean Up and Switch to PM Location
1PM – 2:45PM: Afternoon Drama Class/Rehearsal
2:45PM – 3PM: Clean Up & Head to Pick Up
3PM – 3:20PM: Pick up at Fourth Presbyterian
Returning Camper:
Receive 15% off initial registration during first month of registration
Season Subscribers:
Receive $20 off registration
Multiple Registrations:
Receive 10% off registration for each additional registration
For more camp discount details, please visit our FAQ page.
Summer Camp Video Recording
Flash drives containing a digital video file of your camper's performance will be available for purchase at theater on the day of. If you would like to order one after that time, please call 773.477.9257 x193
Scholarship and Payment Plans:
The Summer Camp Scholarship Application is now open and closes March 1. Applications received after the due date are reviewed on a rolling basis, subject to availability. To submit your application, please send to education@lookingglasstheatre.org