SUMMERGGLASS: HIGH SCHOOL EDITION
We keep our Summerglass students moving as they take daily classes in physical theatre and acting! Mornings are dedicated to learning how to effectively tell stories through the art of physical theatre. Depending on the instructor, physical theatre skills may include tumbling, juggling, shadow puppetry, clowning, circus skills, and more! During afternoon classes, students develop their actors' tools–body, mind and voice–as they create an original adaptation of a Lookingglass play. At the end of each session, students share their unique performance with friends and family live on our stage.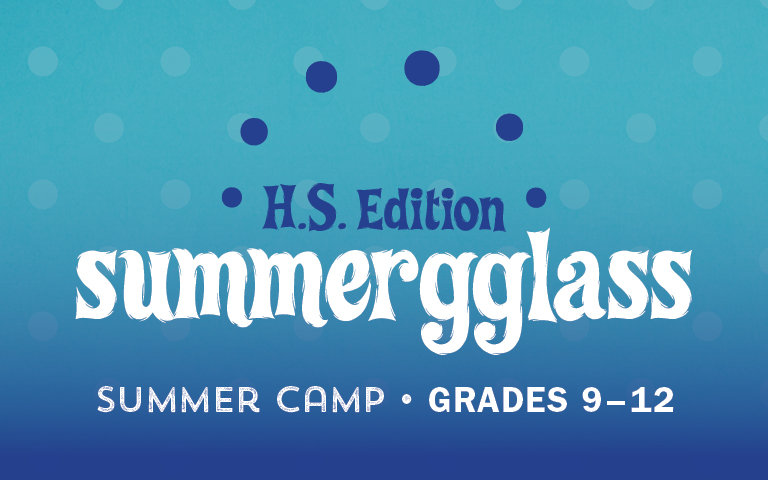 Ages Incoming Freshmen – Graduated Seniors
Tuition $675
Dates July 29 – August 9, 2019
Length 2 weeks
Days Monday – Friday
Time 9AM – 3PM
Location Fourth Presbyterian Gratz Center at 126 E Chestnut
2019 SESSION DATE AND THEME
Alice in Wonderland
$675
July 29-August 9, 2019
Tumble down the rabbit hole and create a world beyond imagination with Summergglass: High School Edition! We'll explore the themes and story of Lewis Carroll's acclaimed novel Alice in Wonderland, the same text that inspired the founders of Lookingglass!
Summergglass: High School Edition meets Monday through Friday, from 9AM – 3PM. Our Summergglass staff includes two morning physical theatre teaching artists, one afternoon drama instructor, and one college intern. Over the course of the two week session, the Summergglass students – with the guidance and support of our staff – write, create, and perform an original adaptation of this summer's story! If you would like to learn more about our daily routine, please see the sample schedule below!
Full Group Rehearsal Day
9AM: Arrive & Individual Warm Up
9:10AM – 9:30AM: Group Warm Up & Ensemble Building
9:30AM – 9:40AM: Break
9:40AM – 10:40AM: Physical Workshop 1
10:40AM – 10:50AM: Break
10:50AM – 11:50AM: Physical Workshop 2
11:50AM – 12:55PM: Lunch
1PM – 2:45PM: Afternoon Drama Class/Rehearsal
2:45PM – 3PM: Cool Down
Multiple Registrations:
Receive 10% off registration for each additional registration
For more camp discount details, please visit our FAQ page.
Summer Program Video Recording
Flash drives containing a digital video file of your student's performance will be available for purchase at theater on the day of. If you would like to order one after that time, please call 773.477.9257 x193
Financial Aid:
Payment plans are available for this program, for questions or to sign up using a payment plan, please call 773.477.9257 x193.