LOOKINGGLASS LAB INTENSIVE
Students work intensively in the Lookingglass style of play creation as they create a performance based on a single theme. Past themes have included responsibility, race, immigration, and education.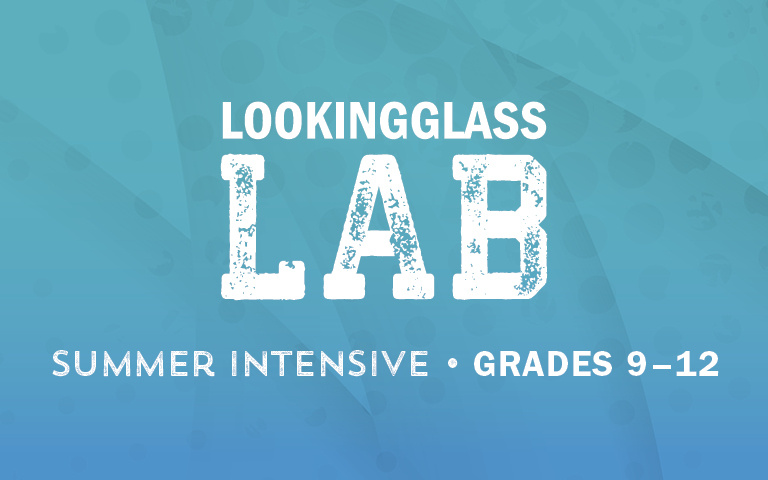 Ages Incoming freshmen – graduated seniors
Dates 7/1/2019 – 8/6/2019
Tuition N/A
Length 5 1/2 weeks
Time 9AM – 1PM
Days Monday, Tuesday, Wednesday, & Friday
The Lookingglass Lab Ensemble researches, writes, rehearses and performs an original play based on IDENTITY, the theme for summer 2020. In addition to strengthening acting and performing skills, apprentices learn dramaturgy and playwriting. Students meet with creative professionals and representatives from the arts departments of local universities to learn about future opportunities in pursuit of creative careers. At the end of the program, the Lookingglass Lab Ensemble will perform their original play on stage at Lookingglass Theatre downtown! Lab is held in partnership with After School Matters, to learn more about the program, please click here!

Application Open: March 2020
Auditions: May 2020 to be determined
Program Dates: Summer 2020 to be determined
Location: Lookingglass Theatre
821 N Michigan Avenue
Chicago, IL 60611
To participate in an After School Matters program, you must:
Be a resident of the City of Chicago
Be enrolled in a Chicago Public high school
Be an incoming freshmen through graduated senior
Apply via the After School Matters website