Explore the world around you in our Summer Arts Quest Camp! Campers delve into the theatre arts through daily classes in storytelling, music, and art. We explore Chicago's most exciting cultural institutions during our field trips, and we host a special guest artist each session. When we're not out and about in the city, we use dedicated rehearsal time to create an original piece of theatre, which we perform live on stage at the end of the session.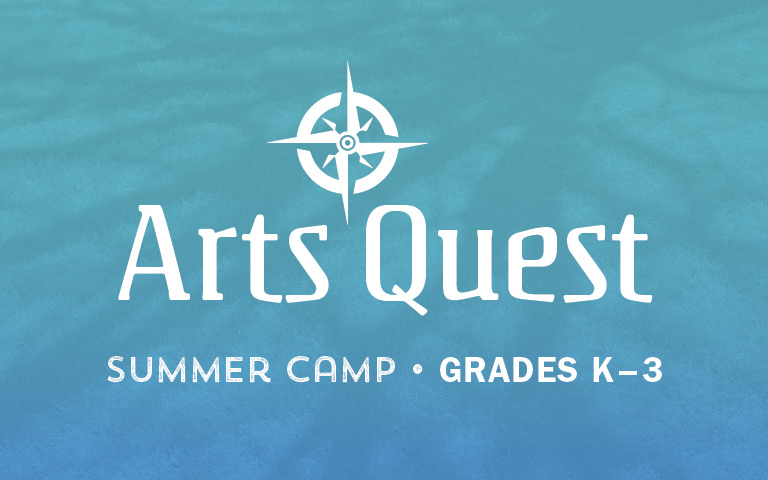 Ages Entering Grades K-3
Tuition $675 per Session
Dates Sessions beginning 7/15, 7/29, & 8/12
Length 2 Weeks per Session
Days Monday – Friday
Time 9AM – 2:45PM
Location 350 East South Water Street (GEMS World Academy Chicago)
2019 SESSION DATES AND THEMES
Session 1: Ocean Voyagers
$675
July 15-26, 2019
Field Trips for Ocean Voyagers include: Shedd Aquarium, a pirate boat tour on the Tall Ship Windy, and a workshop with an artist from the Old Town School of Folk Music.
Session 2: Cosmic Explorers
$675
July 29-August 9, 2019
Field Trips for Cosmic Explorers include: Adler Planetarium, Museum of Science and Industry, and a hands on workshop science workshop.
Session 3: Earth Defenders (Sold Out!)
(Please contact education@lookingglasstheatre.org to inquire about the wait list)
$675
August 12-23, 2019
Field Trips for Earth Defenders include: Chicago Botanic Garden, Trailside Museum of Natural History, and an exciting hands-on nature workshop.
ARTS QUEST DAILY SCHEDULE
Arts Quest meets Monday through Friday, from 9AM-2:45PM. The maximum enrollment for any given Arts Quest session is 30 students. Each session, students are split into two groups, according to grade level— the exact number of students in each group will differ according to session size. If you know a fellow Arts Quest camper, and would like the students to be grouped together, you are welcome to submit a friend request, either by indicating your request during camp registration, or by calling our office at 773.477.9257 x193. While we always strive to group campers together, we cannot guarantee that every friend request will be honored, due to group size and entering grade level of other campers.
Our Arts Quest staff includes two full day teaching artists, three specialists (music, storytelling, and visual art), and two full time college interns. At any given time during the camp day, 2-3 adults are assigned to each group of campers. Over the course of each two week session, our Arts Quest staff – guided by the ideas and interests of our Arts Quest campers – create an original piece of theatre surrounding the session's theme! If you're interested in what an average day of Arts Quest might look like, please see the sample schedule below!
Full Group Rehearsal Day
8:40AM-9AM: Drop Off
9AM-9:15AM: Assembly
9:15AM-10AM: Class 1 (Art)
10AM-10:45AM: Class 2 (Storytelling)
10:45AM-11:30AM: Class 3 (Music)
11:30AM-12:15PM: Lunch / Free Play
12:15PM-2:30PM: Full Group Rehearsal
2:30PM-2:45PM: Clean Up / Walk to Pick Up
2:45PM-3PM: Pick Up
Returning Camper:
Receive 15% off initial registration during first month of registration
Season Subscribers:
Receive $20 off registration
Multiple Registrations:
Receive 10% off registration for each additional registration
For more camp discount details, please visit our FAQ page.
Summer Camp Video Recording
Flash drives containing a digital video file of your camper's performance will be available for purchase at theater on the day of. If you would like to order one after that time, please call 773.477.9257 x193
Scholarship and Payment Plans:
The Summer Camp Scholarship Application is now open and closes March 1. Applications received after the due date are reviewed on a rolling basis, subject to availability. To submit applications, please send to education@lookingglasstheatre.org